The Agroforestry and Woodlot Extension Society is helping rural Western Canada make the most of its forest.
We are proud to be an organization who's focus is empowering and supporting environmental stewards at a community level. Through project management guidance and education, AWES helps others successfully develop and deliver restoration projects, permaculture projects and agricultural plantings.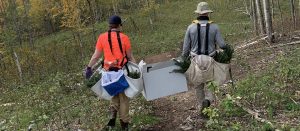 Our Purpose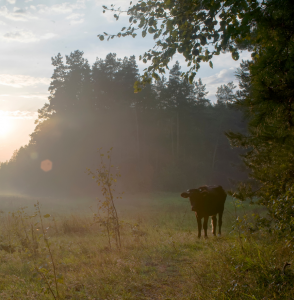 Project Management
---
Education
---
Planting support
---
Capacity Building
We provide direct assistance to landowners, municipalities, and rural individuals with; planting project design and implementation, tree health assessment, municipal policy guidance, restoration and bioengineering planning, and the planting and maintenance of forested areas.
To help others successfully develop and deliver projects our publications provide free educational materials, while our events emphasize community capacity building through training and workshops.
Learn more about some of our projects
AWES acknowledges that we live, work, and plant trees on the traditional lands of many First Nations People, including Treaties 6, 7, and 8 territory of the Blackfoot Confederacy – Kainai, Piikani, and Siksika – the Cree, Dene, Saulteaux, Nakota Sioux, Stoney Nakoda, Iroquois, Ojibway/Saulteaux/Anishinaabe the Tsuu T'ina Nation, the Inuit and Métis People of Alberta.
AWES is grateful for the original stewards of this land.