Christmas Tree Composting
By: Ash Davidson
Did you know that you can compost your natural christmas trees? Depending where you live, there are a few options available for composting your natural christmas trees after the holidays.
Some municipalities offer curbside tree collection for houses. During these days the city will pick up your tree and shred it into mulch to be used in playgrounds, compost piles, and more. Check with your local municipality to see what's offered in your area, and the guidelines around tree collection.

Apartment and condo-dwellers can drop off natural Christmas trees at participating eco-stations. Check with your local eco-station for eligibility and criteria. 

You can home-compost or shred your tree if you have space! Trees can be chipped and turned into mulch for gardening or thrown into a compost pile. Remember, trees take a very long time to decompose and cutting the tree into smaller pieces will speed up the process.

You can also make crafts out of your tree, such as wreaths, or dry it for firewood. The possibilities are endless!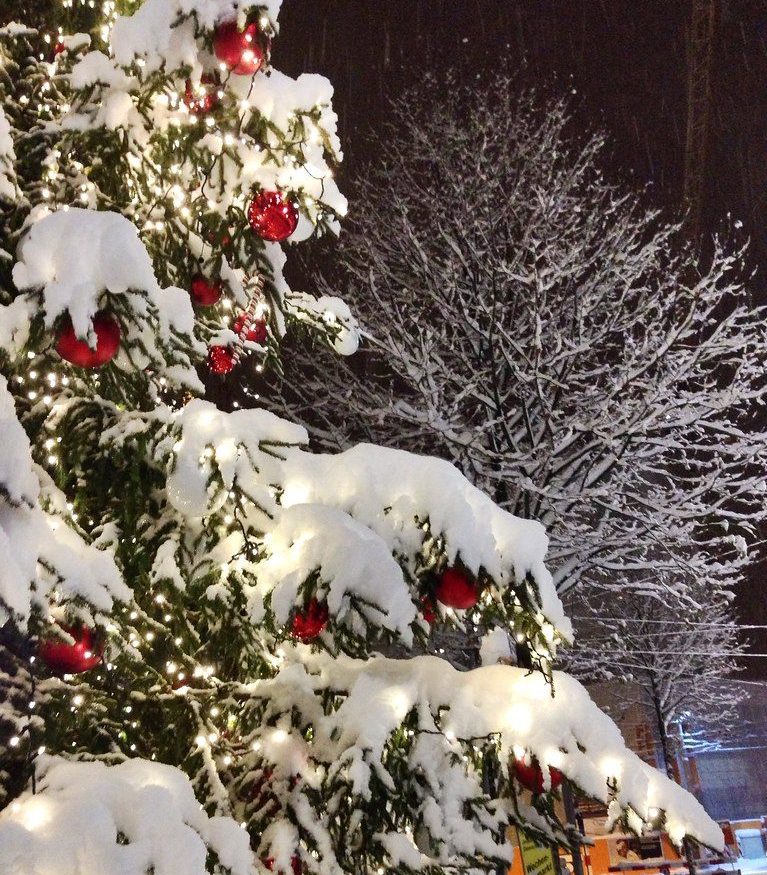 References:
https://www.gardeningknowhow.com/ornamental/trees/christmas-trees/christmas-tree-disposal.htm
https://www.edmonton.ca/programs_services/garbage_waste/garbage-collection-christmas-trees
https://wordpress.org/openverse/photos/f922a74a-9726-47ab-ad31-432ce80c7975